Anti-Aging Treatment Specialist Q&A
Many continue to look for anti-aging treatments to help their skin look more youthful, plump, and beautiful. Dr. Hamadiya has peaked as one of Miami's most in-demand cosmetic practitioners for anti-aging enhancements and other services. Call us for more information. We are located in 999 Brickell Ave, Suite 920 Miami, FL 33131.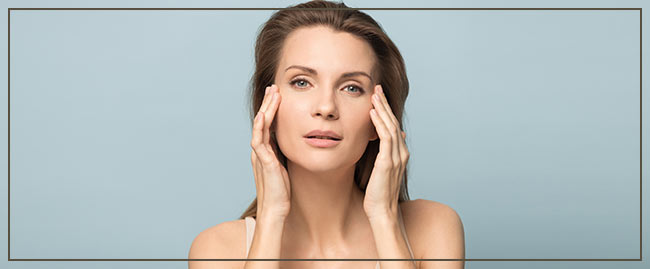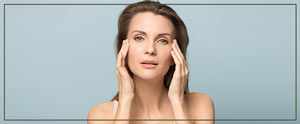 Table of Contents:
What are the best anti-aging treatments?
What is the best anti-aging treatment for the face?
How does Miami Wellness treat anti-aging?
What are the best anti-aging treatments?

Many different effective anti-aging treatments have been ranked some of the best anti-aging treatments available on the market. While reading the continuous different headlines available for multiple different websites claiming to provide some of the best anti-aging treatments for you, where do you start? How do you know what is safe and what isn't? Are the treatments even right for you?

First off, we focus on assessing what your top concern may be, whether it be fine lines and wrinkles, the thinning of your lips, your overall health, etc. We will help narrow it down and make that your top priority first. Identifying your top concerns is the most important when focusing on the best anti-aging treatments that will be effective for you!

If you want to prevent premature aging, the first and most important tip we can provide to you is to constantly apply broad spectrum SPF 30 or higher to every inch of your body that is exposed to the sun. While you may think applying it once a day will work, read the instructions on the back of the bottle you are using, while many are on average only lasting 2 hours or a bit longer, and will need to be reapplied thereafter.

The other top tip we provide is consistently staying hydrated. Keeping water in your body will not only help with any aging concerns, but help flush out toxins, get rid of water weight, clear your skin, and so many more benefits.

Some of the best anti-aging treatments you can get done at a medical spa are injectables and dermal fillers. We provide a wide variety of wrinkle treatments and dermal fillers to add volume and smooth out fine lines including Botox Injections and Dermal Fillers. Other anti-aging treatments that are some of the finest to get include IV Therapy, which is individualized to what you need most.
What is the best anti-aging treatment for the face?

At Miami Wellness, we have a few different anti-aging treatments that will provide many benefits to the face.

Let's start with our IV Therapy, we have two cocktails that provide incredible benefits for anti-aging treatment for the face which include:

Vitamin Infusion IV with B12
The perfect blend of micronutrients that reactivate the cells to produce healthy-looking skin and hair.

Glutathione
Will improve the overall skin complexions with a series of glutathione drips by minimizing the melatonin. You will look younger as your skin's cells will be strong and healthy.

All of our dermal fillers and Botox injections provide incredible benefits including lifting, smoothing, volumizing, and so much more.

Our line of injections includes:

– Botox
– Juvéderm®
– Juvéderm® Ultra
– Juvéderm® Voluma XC
– Juvéderm® Volbella XC
– Kybella®
– Radiesse®
– Restylane®
– Restylane® Silk
– Restylane® Refyne
– Restylane® Kysse
– Restylane® Defyne
– Restylane® Lyft
– Sculptra®
– Prollenium Revanesse® Versa
How does Miami Wellness treat anti-aging?

Dr. Shaker Hamadiya at Miami Wellness and Aesthetics uses his top-quality and unique vision for the aesthetic side of the clinic, with attempts to not only provide our patients with their desired choices of enhancement services but also ensure each of our patients maintain the most natural appearance while alleviating their visual signs of aging.

Dr. Shaker Hamadiya completed his training at one of the top-5 medicine schools in the United States, Baylor College of Medicine. Dr. Hamadiya worked under some of the world's top and most formidable aesthetic enhancement specialists, as well as surgeons. Miami Wellness is well known for Dr. Hamadiya's dedication to providing his patients with only the best aesthetic enhancement treatments available. We serve clients from Miami FL, Coral Gables FL, Kendall FL, Hialeah FL, Doral FL, North Miami FL, Miami Gardens FL, Miami Beach FL, Key Biscayne FL, and South Miami FL.