Dermal Fillers Specialist in Miami, FL
Dermal fillers are a cosmetic injectable that is used in our clinic by our specialist Dr. Hamadiya to help smooth wrinkles and fine lines and replenishing any lost volume, while still restoring a more youthful appearance. If you are interested in dermal fillers, contact us today or visit us online to book your appointment.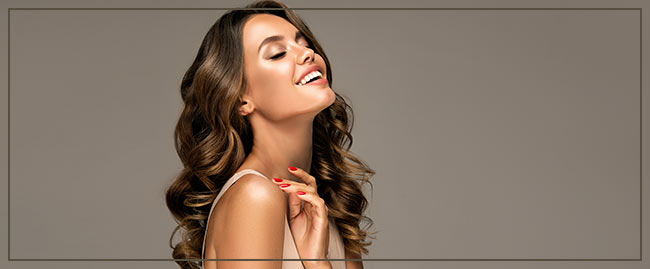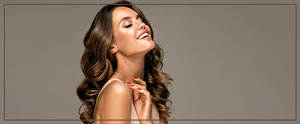 Table of Contents:
What causes our skin to age?
Am I a candidate for Dermal Fillers/Injections?
What do Dermal Fillers do?
What are injectables?
What causes our skin to age?

There are many different reasons why our skin ages that come into play, especially when focusing on our face and neck, the main causes of our skin aging may include bad habits, sun damage, and harsh weather climates to name a few. Other causes that can cause damage to our skin's cells include premature wrinkles, stress, and more.

As we continue to age, natural changes to our bodies will begin to occur, including our skin, some of these changes may include:

– Skin is becoming rougher
– Skin is developing lesions, possibly from benign tumors
– Skin has become more slack, due to loss of elastin
– Skin is becoming more transparent, often due to the thinning of the epidermis
– Skin is more fragile than when we were younger, due to the flattening of the area where the epidermis and dermis adjoin
– Skin is able to become bruised much easier, this is often due to thinner blood vessel walls
Am I a candidate for Dermal Fillers/Injections?

Each year, injectables are becoming ever more popular than the last, while many believe they can easily schedule an appointment for dermal filler injections, and go about their day, there is a bit more to it. You will need to be considered a good candidate before you are able to have dermal filler injections, good candidates usually have the following:

– Good physical health
– Do not smoke
– Committed to maintaining healthy skin
– Positive outlook, and realistic goals when improving your appearance
– Not pregnant
– Not breastfeeding

Dermal fillers are one of the most popular medical spa services we provide at Miami Wellness, as they not only improve your physical appearance temporarily, but the formulas that we use can last upwards of 2 years or longer per injection, allowing our patients time to save up in between each appointment, delay any surgical procedures they were previously thinking about, and so much more.

Injections often have prerequisites that we are training to stay close to when considering new candidates. A few of these prerequisites include:

– Showcasing fine lines and wrinkles
– Wanting a more youthful appearance
– 18 years or older

If you have been searching for a non-surgical solution that allows you to see beautiful impressive changes to your appearance, contact our clinic today!
What do Dermal Fillers do?

Dermal fillers were created to restore, enhance, and refresh the skin's youthful-looking appearance. In as little as a few injections and mild downtime, you can see beautiful results!
What are injectables?

Injectables are commonly known as a chemical substance that is injected into our skin through needles which are inserted into particular areas of the face and neck to allow the skin to appear plumper while supporting muscles and lessening the appearance of wrinkles. The two main injectables used in medical spas and doctors' offices for aging skin is Botulinum Toxin which is commonly referred to as Dermal Fillers or Botox.

Botulinum Toxin is a cosmetic injectable that is able to block the nerve signals within the body that can cause the muscles to move and contract. The Botulinum toxin relaxes the muscles and smooths out any fine lines and wrinkles within the area, which appear due to the repetitive facial movements we often have. The most common areas that are seen to showcase fine lines and wrinkles are the forehead with creases, crows' feet occurring around the eyes, and fine lines between the brows.

Dermal Fillers are another specific type of injectable that is often offered at Medical Spas, as they provide a minimally invasive aesthetic for cosmetic purposes by adding volume to the face, filling in any wrinkles, and altering any contours found on the face or neck. The most common areas in which patients often have dermal fillers injections done are the hands, the neck, and the face. The results from dermal filler injections will show a fuller, smoother, and much more youthful-looking appearance. We serve clients from Miami FL, Kendall FL, Hialeah FL, Miami Gardens FL, Miami Beach FL, Key Biscayne FL, Doral FL, North Miami FL, Coral Gables FL, and South Miami FL.