Kybella Specialist in Miami, FL
Kybella is an injection method that doesn't require surgery to get rid of extra fat under the chin. The FDA granted Kybella approval in 2015. Miami Wellness and Aesthetic Center provides non-surgical injectable treatments that aid in the naturally dissolving of fat around the chin and neck. To learn more about the treatment of submental fat, contact us or book an appointment online. We are located at 999 Brickell Avenue, Suite 920, Miami, FL 33131.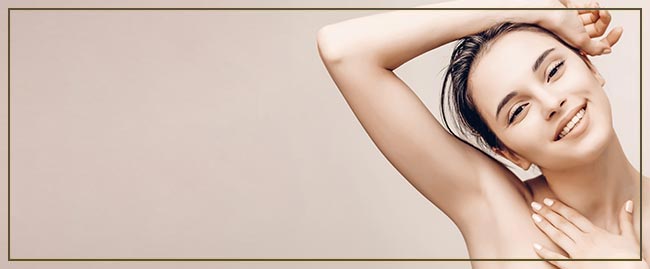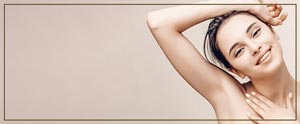 Table of Contents:
What is Kybella?
Do and don'ts after Kybella?
How many weeks after Kybella do you see results?
How long does it take to recover from Kybella?
The world of aesthetics has grown exponentially over the past several years; this is largely due to the abundance of minimally invasive and nonsurgical treatment options that are now available. One of the most popular types of treatment is injectables, which are available in a variety of compositions and strengths, as well as from a number of different brands. The reason why injectables are so popular is because of their versatility, low risk, short recovery, and effectiveness.
What is Kybella?

Kybella is a revolutionary injectable treatment designed to reduce the appearance of submental fullness, commonly known as a "double chin." Kybella is an FDA-approved injectable treatment that contains deoxycholic acid, a naturally occurring molecule in the body. Deoxycholic acid disrupts the fat cells and destroys the membrane that holds them together. This leads to reduced fat in the treatment area, giving the chin and jawline a slimmer and more contoured look. Once the fat cells are destroyed, the body naturally gets rid of them and the results are permanent. This non-surgical option for reducing the appearance of a double chin has proven to be a safe and effective way to get long-term results.
Do and don'ts after Kybella?

To get the most out of your Kybella treatment, it is important to follow the right aftercare instructions. These may vary in certain situations, such as if someone has a medical condition, but the aftercare for Kybella is typically as follows:

– Do not touch, press, rub, massage, or manipulate the treatment area for three to five days after treatment; this is imperative to encourage proper healing and to minimize side effects like bruising, pain, and discomfort.
– Avoid NSAIDs (non-steroidal anti-inflammatory drugs); if pain or swelling occurs, you may take an over-the-counter acetaminophen (i.e. Tylenol) to decrease post-treatment discomfort.
– For the next three to five days following treatment, sleep on your back with your head elevated above your heart to decrease swelling.
– Drink plenty of water and fluids after treatment; staying hydrated is always important, especially after a treatment that requires your body to increase its natural healing processes.
– Avoid strenuous physical activities such as exercise, as well as sun and heat exposure for at least three to five days following treatment.
– For about a week after the treatment, avoid vitamins and supplements that increase bleeding, such as: essential fatty acids, vitamin A, vitamin E, niacin supplements, ginkgo biloba, garlic, cod liver oil, and flax oil.
– For two days following the treatment, avoid alcohol, caffeine, tobacco, and highly refined carbohydrates and sugars.
– Do not get any additional cosmetic treatments where Kybella was just applied for at least a few weeks; you must allow the area sufficient time to heal.
How many weeks after Kybella do you see results?

While the time it takes to see results after Kybella varies from one person to the next, the results of the treatment are typically visible within four to six weeks. The reason it takes around a month to see results is because the fat cells that were targeted by the treatment must be eliminated from the body via the lymphatic system, which is a gradual, but steady process.
How long does it take to recover from Kybella?

Because the treatment is minimally invasive, it does not require a prolonged recovery period. Some people may experience mild side effects such as redness, swelling or bruising around the site of the injection, which should disappear within a few days. Furthermore, certain activities, foods, drinks and substances must be avoided for a few days following the procedure. While a few things must be avoided or implemented, the recovery for Kybella is minimal, and should not interfere with your day-to-day routine.

If you have stubborn fat under your chin or desire a more defined jawline, come to Miami Wellness and Aesthetics Center for our Kybella treatments! Call us today to book an appointment with our Kybella specialist, or visit our clinic conveniently located at 999 Brickell Avenue, Suite 920, Miami, FL 33131. We look forward to serving you! We serve clients from Miami FL, Key Biscayne FL, North Miami FL, Coral Gables FL, Miami Beach FL, South Miami FL, Kendall FL, Hialeah FL, and surrounding areas.