Restylane Injections Specialist in Miami, FL
Do you experience wrinkles, loss of volume and fullness of skin? Hyaluronic-based dermal filler Restylane helps in solving these issues. A range of hyaluronic acid-based cosmetic fillers labeled Restylane helps to reduce wrinkles and hydrate your lips and cheeks. To learn more about restylane, contact us or schedule an appointment online. We are located at 999 Brickell Avenue, Suite 920, Miami, FL 33131.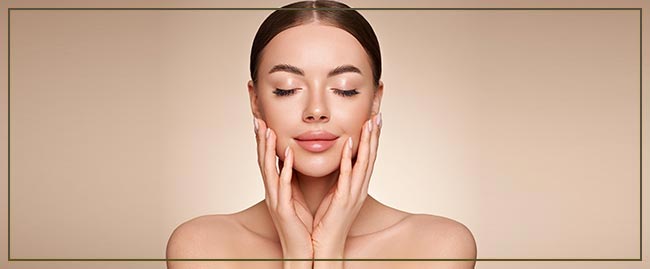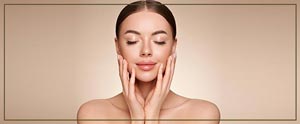 Table of Contents:
What Is Restylane?
How long do Restylane fillers last?
Does Restylane build collagen?
What is Restylane used for?
Dermal fillers are the second-most popular medical spa treatment in the United States, with several million procedures performed every year for the past decade. Only surpassed in popularity by Botox, dermal fillers have held their place as one of the most common aesthetic treatments, and for good reason. These minimally invasive injectables can improve one's appearance in many ways, enhancing their natural contours, minimizing wrinkles and fine lines, and adding volume and depth to facial features.
What Is Restylane?

Restylane is a type of dermal filler that is popularly used to help with facial wrinkles and fine lines. As an FDA-approved product, it is made of hyaluronic acid, which is naturally found in the body and helps to add volume and hydration to the skin. Its main purpose is to help reduce the appearance of wrinkles, creases, and sagging skin, as well as enhancing lips and cheeks. It has become popular among both men and women because of its long-term effects; results typically last from 16 to 20 months (average of 18 months), making it a great choice for those wanting a longer-lasting solution.
How long do Restylane fillers last?

The length of time that Restylane fillers will last is different in every situation and is highly dependent upon several factors unique to each person, including:

– The type of Restylane filler used
– The amount of filler used
– The areas injected
– Individual metabolism
– Desired results

Restylane fillers are long-lasting, providing astonishing results for up to four to five times as long as Botox. On average, the results of Restylane last around 18 months, although some people may experience different outcomes. For example, people with naturally faster metabolisms will metabolize the filler more quickly than those with slower metabolisms, affecting the duration of their results. Furthermore, Restylane results can be maintained with occasional followup sessions; these are typically scheduled around when the results of the previous treatment will fade, so about every year and a half.
Does Restylane build collagen?

Yes, Restylane builds collagen. Any treatment that causes controlled trauma to the skin stimulates a process known as neocollagenesis, which is the production of new collagen. This is a gradual process and does not show results right away; rather, the results of the increase in collagen will be noticeable within a month or two, after the process has rejuvenated the skin. Combined with the hyaluronic acid in the injections, this increase in collagen makes the skin look supple and healthy with a youthful glow.
What is Restylane used for?

Restylane is a form of hyaluronic acid-based injectable filler used to reduce wrinkles, contour and enhance lips, and add volume to deeper wrinkles and folds. It is available in different concentrations and formulations for various treatments.

Restylane is minimally invasive, meaning it does not require surgery to be effective. The filler is injected into the skin's dermal layer, where it binds to water molecules and creates a cushion that temporarily lifts and plumps the skin, creating a smoother look and feel.

Restylane is an incredibly versatile filler that can target many different areas and concerns, from facial contouring to anti-aging. Restylane is most commonly used for:

– Lip enhancement
– Targeting lines around your mouth
– Adding volume to your cheeks
– Minimizing dark circles under your eyes

Come to Miami Wellness and Aesthetics Center for your next Restylane injections! Our Restylane injections specialist is experienced at administering dermal fillers and can help you achieve the best results! Call us today to book an appointment with our Restylane injections specialist, or visit our clinic conveniently located at 999 Brickell Avenue, Suite 920, Miami, FL 33131. We look forward to serving you! We serve patients We serve clients from Miami FL, Kendall FL, Hialeah FL, Miami Beach FL, Key Biscayne FL, North Miami FL, Coral Gables FL, South Miami FL and surrounding areas.
– Restylane® Silk
– Restylane® Refyne
– Restylane® Kysse
– Restylane® Defyne
– Restylane® Lyft