Temple Filler Treatment Specialist in Miami, FL
Temple filler is a minimally invasive technique that adds volume to the temple area. As we age, our skin loses volume, giving us a dull and drooping appearance. To moisturize and plump the skin, during the temple filler procedure, hyaluronic acid, a natural chemical found in the body, is injected into the target area to increase volume and lift the skin. Dr. Shaker Hamadiya offers temple filler that lifts the brows significantly, restores a more youthful appearance, and makes the overall face shape symmetrical. This filler is effective for reducing wrinkles, increasing skin firmness, and combating the signs of aging. We look forward to assisting you in achieving your aesthetic objectives. To learn more, contact us or schedule an appointment online. We are conveniently located at 999 Brickell Ave, Suite 920 Miami, FL 33131.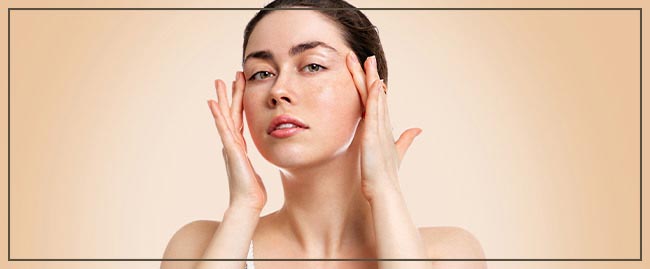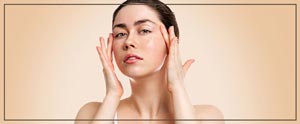 Table of Contents:
What does temple filler do?
Who needs temple fillers?
Are temple fillers worth it?
How long does filler in temples last?
Will temple filler make me look younger?
What does temple filler do?

Temple fillers are cosmetic injectable treatments used to restore volume and enhance the temples. As we get older, it's normal to experience a loss of volume around the temples, which can create a hollow and sunken appearance. Temple filler treatment effectively addresses this issue through the injection of a dermal filler into the temples to replenish lost volume and stimulate a more youthful and balanced facial contour. By targeting the temples, this treatment provides various benefits. The procedure can be used to soften the appearance of hollowed temples, reduce the prominence of forehead wrinkles, and improve overall facial symmetry.
Who needs temple fillers?

The ideal candidates for temple fillers are people who have noticed a hollowing or sunken appearance around their temples and wish to enhance the overall volume and symmetry of their faces. In addition, candidates often also have concerns about forehead wrinkles or a lack of facial harmony. The decision of whether temple fillers are right for you ultimately depends on your preferences, goals, and the recommendation of a specialist. Our experts will assess your unique needs, explain the procedure in detail, and discuss the expected outcomes and longevity of the treatment. By consulting a professional, you will be equipped to make an informed decision about this cosmetic treatment.
Are temple fillers worth it?

Temple fillers are a fantastic investment for people looking to enhance their facial appearance and achieve a more balanced look. Many people who have opted for temple fillers find them to be well worth the cost due to the remarkable results they achieve. By restoring lost volume in the temples, dermal fillers can create a more youthful and rejuvenated appearance. The treatment is designed to smooth out forehead wrinkles, address sunken temples, and improve your facial symmetry and balance.

Not only do temple fillers provide immediate and noticeable improvements, they also offer long-lasting benefits. Depending on the specific filler used, the treatment effects typically last for several months to over a year. Furthermore, temple fillers are minimally invasive and widely well-tolerated, so they only require minimal downtime. Overall, temple fillers offer a convenient and efficient way to enhance your facial structure.
How long does filler in temples last?

Typically, temple fillers last anywhere from 6 months to 18 months. Hyaluronic acid-based fillers, commonly used for temple treatment, are designed to gradually break down in the body over time. As a result, the effects will gradually diminish after several months. As with any treatment, it's important to remember that individual results are variable. Factors such as the amount and type of filler used and the rate of your metabolism will influence the longevity of the treatment benefits.

To maximize the longevity of temple fillers, you'll need to carefully follow the post-treatment instructions provided by your cosmetic injector. This includes avoiding excessive sun exposure, maintaining a healthy lifestyle, and scheduling follow-up appointments as recommended. Overall, consulting a qualified healthcare professional will provide you with personalized insights regarding the specific filler used, the expected duration of results, and the recommended frequency of touch-up sessions to maintain your desired look.
Will temple filler make me look younger?

Temple filler can help you look younger by addressing the sunken appearance that often occurs with age. With age, our temples often lose a significant amount of volume, which can lead to a gaunt or aged appearance. By undergoing temple filler treatment, you can restore lost volume in your temples and achieve youthful facial symmetry.

The treatment effectively plumps and lifts the temples to reduce hollowed areas. This has a remarkably rejuvenating effect on your overall facial aesthetics. Furthermore, temple filler can also diminish the prominence of forehead wrinkles and improve facial balance, which contributes to a more youthful and refreshed appearance.

Many people who have undergone temple filler treatments report feeling much more confident and satisfied with their appearance. By visiting an expert at Miami Wellness and Aesthetics Center, you can discuss your specific aesthetic concerns, receive personalized recommendations, and determine if temple filler is the right option for your desired outcomes. Take a step closer to looking and feeling your best by booking a consultation with us today. For more information, contact us. We are conveniently located at 999 Brickell Ave, Suite 920 Miami, FL 33131. We serve clients from Miami FL, Key Biscayne FL, North Miami FL, Miami Beach FL, Coral Gables FL, Kendall FL, Hialeah FL, South Miami FL, and surrounding areas.