Cheek Filler Specialist in Miami, FL
Cheek filler is a cosmetic procedure that makes your chin will look more defined and fuller. During this non-surgical procedure, cheek fillers are injected into the cheekbone region that can be used to restore lost volume or to clearly define facial bone structure. At Miami Wellness and Aesthetics Center, Dr. Shaker Hamadiya and his dedicated staffoffer cheek filler treatments to soften, lift, and rejuvenate the impact of volume loss in the cheeks and throughout the face in order to give clients a more youthful appearance. For more information, contact us or schedule an appointment online. We are conveniently located at 999 Brickell Ave, Suite 920 Miami, FL 33131.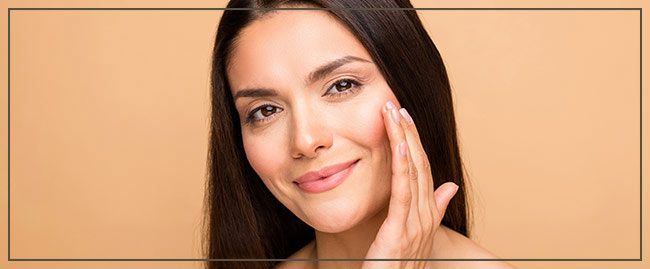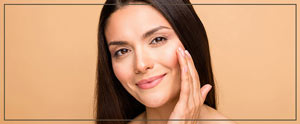 Table of Contents:
Does cheek filler look natural?
Do cheek fillers lift your face?
How do you prepare for cheek filler?
How long does cheek filler last?
Dermal fillers are a temporary cosmetic treatment that can be used to provide volume and reduce the effects that aging has had on the facial skin, commonly used to provide volume to the lips and cheeks as well as fill in lines that appear along the forehead, nasolabial folds and reshape the chin. Cheek fillers are injections done in the cheeks to subtly add volume to provide a more youthful appearance.
Does cheek filler look natural?

The final results provided by dermal fillers being administered into the cheeks to provide volume will appear to be very natural as long as the injections are administered by a licensed professional. The ingredients used in cheek fillers tend to work fairly quickly, usually only needing a couple of weeks to fully settle and take on the final results, however, many people will notice that the healing period may provide less natural results until the ingredients have completely settled. It is common for some swelling to occur in the injection site, along with some bruising, which may provide a more dramatic or noticeable appearance than what was expected, but the swelling will disappear entirely within those two weeks, allowing for very natural results to shine through as the final look.
Do cheek fillers lift your face?

Cheek fillers can be used to increase volume in the cheeks and define the cheekbones, but are also often used to provide the appearance of a natural facelift. As we age, we start to lose volume in our skin as collagen and elastin production significantly slows down, also resulting in the appearance of loose or sagging skin around the jaw. The addition of dermal fillers into the cheeks will result in fuller cheeks, as well as a lift in the cheekbones and the entire lower face as the skin is slightly stretched upwards. This gentle lifting effect also reduces the appearance of fine lines and wrinkles and tightens skin to reduce the appearance of mild jowls. It is not the most effective anti-aging treatment for those with moderate to severe signs of aging in their skin, but it is a great option for those who wish for fuller cheeks and would benefit from mild anti-aging results.
How do you prepare for cheek filler?

Your dermal filler provider will ensure that you have all the necessary instructions to be properly prepared for your cheek filler appointment, but there are some general tips to keep in mind to allow for the injections to heal perfectly. You must avoid taking anything that can lead to blood thinning for at least one week leading up to your dermal filler appointment, including alcohol and certain medications to minimize the risk of bruising if possible. If you are unsure if a medication that you are on is safe to take before the appointment, it is highly recommended that you ask either your primary care physician or the specialist that will be administering the fillers. Within 2 days before your appointment, avoid using any topical products labeled as "anti-aging" on your facial skin as it likely contains products that could affect how your skin heals from the injections. To further prevent irritation to the areas that will be treated, try to avoid the use of bleach or hair removal cream, as well as waxing or tweezing the area within 2 days before the injections. On the day of the appointment, make sure that the skin that will be treated is freshly cleaned and without any products. Many dermal specialists will allow you to apply a topical numbing cream before the appointment but it is recommended that you double-check with your specialist and use only products that they recommend.
How long does cheek filler last?

Most patients will be able to enjoy the beautiful results provided by dermal fillers for at least 6 months following the treatment, with many noticing their desired results can last up to 2 years. For those who want longer-lasting results, regularly scheduled maintenance sessions may be recommended every 4 to 6 months to ensure that the results do not start to diminish too much before the next treatment, allowing for the beautiful results to appear natural and sustained for as long as desired.

Cheek fillers are a non-surgical approach that can lift and contour your cheekbones. It is a non-invasive technique that enhances the appearance of your cheeks by making them fuller and more noticeable. For more information, contact us or schedule an appointment online. We are conveniently located at 999 Brickell Ave, Suite 920 Miami, FL 33131. We serve clients from Miami FL, North Miami FL, Coral Gables FL, Kendall FL, Hialeah FL, Miami Beach FL, Key Biscayne FL, South Miami FL, and surrounding areas.