Migraine Botox Specialist in Miami, FL
Botox is an FDA-approved injectable treatment for chronic headaches. It has been shown to effectively cure persistent migraine headaches in many individuals by blocking chemicals called neurotransmitters that transport pain signals from the brain. If you want to treat migraine, Dr. Shaker Hamadiya  offers botox injections to help individuals to prevent or minimize migraine symptoms and enhance their standard of living. Botox is an effective treatment for headaches, neck spasms, crossed or lazy eyes, overactive bladder, and hyperhidrosis (excessive sweating). To learn more, contact us or schedule an appointment online. We are conveniently located at 999 Brickell Ave, Suite 920 Miami, FL 33131.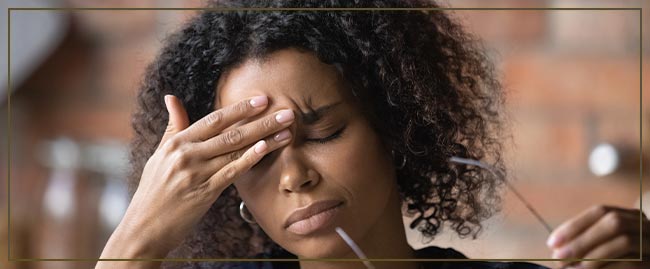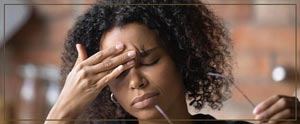 Table of Contents:
Does Botox help with migraine?
Can Botox make migraine worse?
How many Botox sessions are needed for migraine?
Is Botox for migraine a nerve block?
Botox has had many different uses since its original creation, many of which are less commonly known. Today it is most popularly used for reducing the appearance of fine lines and wrinkles in the face, but it is also an effective treatment for hyperhidrosis (excessive sweating), neck spasms, crossed eyes, lazy eyes, overactive bladders, and migraines. Through the neurotoxin, clostridium botulinum, that is the main ingredient of Botox, injections of Botox work to paralyze the treated muscles, stopping that muscle from experiencing sensations and from contracting, making it very useful in treatment for such a wide variety of conditions.
Does Botox help with migraine?

Aside from being one of the most popular cosmetic treatments available, Botox has shown to reliably help with migraines. Botox injections that are done to specifically treat chronic migraines are able to both lessen the amount of pain that is experienced during the actual migraine as well as reduce the amount of migraines that the patient has to endure, with the overall realistic goal of treatment being a 50% reduction in migraine frequency and intensity. Chronic migraines occur due to inflammation and hypersensitivity in sensory nerves, so Botox works to treat migraines as it is able to block the molecules being released by sensory nerves, minimizing how much pain is then experienced, essentially interrupting how the sensory nerves are communicating to the brain that pain is being experienced.
Can Botox make migraine worse?

While Botox has proven to be a very effective treatment for many people who suffer from chronic migraines, it is not the best course of treatment for everyone and may even make migraines worse in some cases. This worsening of migraines or development of headaches is a side effect that would likely be caused by the specific Botox batch that was used sometimes having some impurities, or due to muscle atrophy that has occurred from the limited movement that is sometimes caused by the Botox. However, these side effects should be temporary, only lasting for a few days typically, with more severe cases persisting for multiple weeks, at which point medical attention is highly recommended. Your Botox provider will be able to provide you with recommendations for relieving the side effects such as taking over the counter pain medication, but it is also important to avoid massaging the sites of injection and surrounding areas as doing so could cause the Botox to spread to other areas, worsening side effects.
How many Botox sessions are needed for migraine?

Most patients will start with one session of Botox injections just to see if this type of treatment proves to be effective in treating their chronic migraines. If positive results are noticed after 4 weeks following the initial injections, the treatment can be continued once every 12 weeks, ending up being around 4 times per year to sustain the results. These sessions can be continued as long as the patient and Botox provider deem it to be an effective and safe means for treating the chronic migraines. Most Botox treatments for managing chronic migraines will include anywhere from 30 to 40 shots total, ensuring that both side of the head receive the same number of total units of Botox and some spots needing more units than others depending on the location of the pain experienced during migraines. The majority of Botox treatments for chronic migraines will require 155 units of Botox per session.
Is Botox for migraine a nerve block?

Botox is not the same thing as a nerve block, although both Botox and nerve blocks are used very similarly when used to treat migraines. Nerve blocks to treat migraines by working on specific nerves to block incoming pain signals, so that the brain never receives the signal that it should be experiencing pain. Botox can be used as a nerve block, but is not in itself considered to be a nerve block as it functions by paralyzing the muscle itself, also resulting in blocking pain signals through the nerve endings. Treatment through nerve blocks and Botox are two different methods for reducing symptoms of migraines but are very similar in their administration and function.

If you are suffering from chronic migraine and want to get rid of your condition with the help of botox injection then visit Miami Wellness and Aesthetics Center, our team of professionals would be pleased to serve you. For more information, contact us or schedule an appointment online. We are conveniently located at 999 Brickell Ave, Suite 920 Miami, FL 33131. We serve clients from Miami FL, Key Biscayne FL, North Miami FL, Kendall FL, Hialeah FL, Miami Beach FL, Coral Gables FL, South Miami FL, and surrounding areas.