Primary Care Services Q&A
Primary Care at Miami Wellness and Aesthetics Center in Miami, FL

At Miami Wellness and Aesthetic Center in Miami, FL, we provide primary care services with a wide range of services including infections, allergies, minor pains, sprains, fractures, strains, obesity, diabetes, heart disease, and so much more. Contact us today to learn more about our services or visit us online to book an appointment.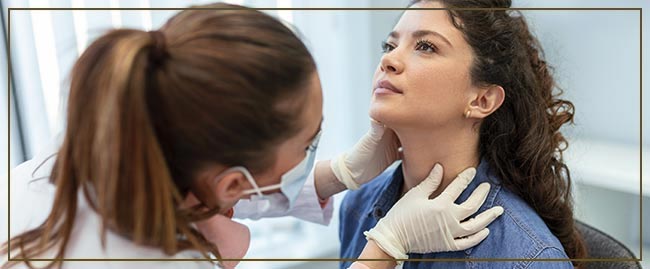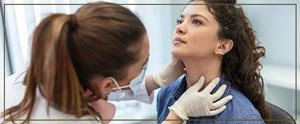 Table of Contents:
What are primary care services?
What are the kinds of primary care services?
Should my whole family have primary care?
Where can I find primary care services in Florida?

What are primary care services?

Primary care provides integrated, accessible healthcare services which are offered by doctors who are accountable for addressing the large majority of personal healthcare needs for their patients while developing a sustained partnership with their primary care patients and practicing family care within the medical industry and community.

Primary care and the services provided at primary care medical clinics go beyond treating aches and pains, as the doctors at our clinic offer comprehensive care which includes:

– Disease prevention and screenings
– Diagnosis and treatment of almost all forms of injury and illnesses
– Education and information in relation to disease prevention and/or treatment
– Counselling
– Coordination of care between our clinic doctors and other specialists
What are the kinds of primary care services?

Our primary care doctors at Miami Wellness offer the knowledge and medical background they have curated to treat any medical condition that is deemed not life or limb-threatening.

The wide range of conditions that our physicians are able to treat can include:

– Allergies
– Headaches
– Migraines
– Upper Respiratory Infections
– Earaches
– Ear Infections
– Sinus Infections
– Heartburn
– Gastro Issues
– Bronchitis
– Asthma
– Fever
– Minor Pains
– Sprains, Fractures, and Strains
– Diabetes
– High Blood Pressure
– Nausea
– Constipation
– Vomiting
– Diarrhea
– Obesity
– Heart Disease
– Thyroid Issues
– Skin Diseases
– Conjunctivitis
– Sleep Apnea
– Urinary Tract Infections (UTIs)
– Osteoarthritis
– STD Testing & Treatment
– And so much more!

At Miami Wellness, our primary care physicians provide the best of both worlds when you visit our primary care and wellness clinic. If you are looking for a new primary care physician, look no further than our clinic Miami Wellness.
Should my whole family have primary care?

Having a family physician at a primary care clinic is a benefit for everyone in your family, especially if you have any healthcare situations that come up that you need medical care for, with medical emergencies being an exception.

The American medical system has noticed many Americans are using the Emergency Rooms and Urgent Care Clinics as their primary source of care, which is not only expensive but has long wait times even longer.

By using primary care clinics and physicians for your minor emergency needs for illnesses, injuries, conditions, and more, you will see many benefits including:

Family physicians follow your life cycle
Many family physicians will often care for different generations of patients from toddlers to seniors, and everyone in between. Often for years or even decades, doctors may treat a wide range of conditions, and be your primary healthcare provider for your entire family.

They know your family and personal health history
Having a family physician over the years, they begin to have a much better understanding and knowledge of your personal, as well as family medical history. This helps when making an accurate diagnosis, monitoring any changes in your health, and watching for red flags in regards to any medications you are taking throughout your years. As well, family physicians will see multiple generations of a family.

Family physicians treat more than many know
While we all know family physicians do yearly check-ups, they can also help manage your chronic conditions which may include arthritis, heart disease, and diabetes. Family physicians can also help treat acute situations including injuries, and sinus infections, as well as throughout your pregnancy.

Finally, family physicians can also perform minor surgical procedures, including draining an abscess or freezing a wart.

Family physicians can help you find the right specialist
If you have a serious concern including cancer or heart disease, a family physician will help you find a specialist that fits your specific needs, as well as your personality.

Help to improve lives, and help you save money
There has been tons of evidence showing that primary care provides Americans and even other countries to save money on healthcare. One primary care physician per 10,000 residents can lower hospital admissions by a massive 5.5%, emergency room visits by 11%, and surgeries by 11%!
Where can I find primary care services in Florida?

While it can be easy to come by primary care clinics in Florida with a simple search on Google or Bing, you can rest assured that you landed on our website for a reason. Miami Wellness provides primary care services to residents of Miami, Florida, and surrounding areas. Contact us today to book your appointment. We serve clients from Miami FL, Coral Gables FL, Kendall FL, Hialeah FL, Doral FL, North Miami FL, Miami Gardens FL, Miami Beach FL, Key Biscayne FL, and South Miami FL.