IV Therapy Specialist in Miami, FL
If you are feeling ill, injured, noticing skin issues, or just need a pick me up, our IV Therapy services will help. Contact us today or schedule your appointment online.

Dr. Hamadiya

is well known for providing his clients with only the best aesthetic enhancement treatments available.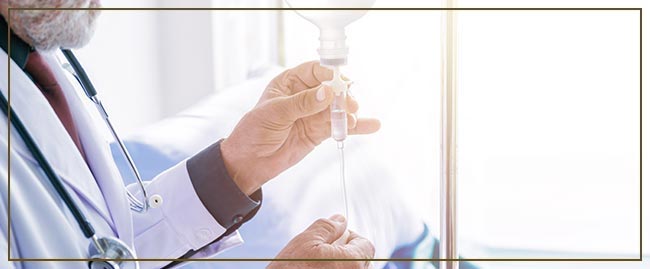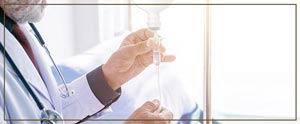 Table of Contents:
What is IV therapy?
What is IV therapy used for?
Does IV therapy work for weight loss?
How often should you get IV therapy?
What are the benefits of IV therapy?
What is IV therapy?

IV Therapy is a medical spa service that delivers an IV method for fluids and medication into the patient's body. "IV" is short for intravenous, which means that the fluid or medication that is being administered is through the veins. The fluids available with IV Therapy contain many vitamins and minerals which are delivered with an IV drip, or an injection to your vein, which allows the vitamins, minerals, and nutrients to enter and move quickly through the bloodstream. Direct IV therapy insertion will typically deliver medication faster than any oral administration of the same vitamins and nutrients.

All of our IV Therapy services will be administered by a healthcare professional. IV Therapy is often available for a variety of different reasons from dehydration, to weight loss, to hangover relief. IV Therapy is also available to address symptoms in relation to certain conditions like the cold and flu, hangovers, and morning sickness.
What is IV therapy used for?

For many years, we have been told to take a vitamin pill each day to help provide an extra beneficial boost that provides many vitamins, minerals, and nutrients that the body needs in order to stay in top healthy condition. Now more than ever, many are noticing how necessary IV Therapy provides, and the difference in their bodies.

IV Therapy works to provide many nutrients and vitamins that the body needs in order to receive the benefits faster. This method is a fantastic way to get your vitamins and nutrients as it skips the digestive tract and goes directly into the bloodstream for faster access for the body to receive the benefits.

The benefits of an IV Therapy appointment include immune boosting, defense against viruses, as well as the common flu, improved mental clarity, as well as the body and mind becoming more fine-tuned providing clearer, smoother, acne-free skin.
Does IV therapy work for weight loss?

There are specifically curated IV Therapies for weight loss, they are often a cocktail mix of minerals, vitamins, and fat-burning substances that help to increase the patient's metabolism. As the body continues to age, our metabolism begins to slow. IV Therapy for weight loss can help your metabolism naturally by burning calories and breaking down fats.

Our unique formula for weight loss IV Therapy helps the body expel heavy metals that will often end up harming the cells in our body. These metals only exist around us and are often found in our foods, so the body will naturally remove those metals in small doses. However, if there is any excess metal found slowing down your metabolism prematurely the IV therapy drip will help your body to remove larger quantities of it. Our IV Therapy for weight loss is the most effective when working in combination with other weight-loss programs including eating healthy and working out.
How often should you get IV therapy?

On average, we usually recommend to our patients to continue receiving IV Therapy sessions around one to two times per week, or at a minimum of once every two weeks. However, if you are coming in for IV Therapy for specific ailments, your appointments should be maintained, and a routine set up with your doctor.
What are the benefits of IV therapy?

At Miami Wellness, our IV Therapy provides many health benefits that so many Americans need. IV Therapy delivers minerals and vitamins straight to the body's bloodstream by offering maximum cellular absorption.

IV Therapy provides an abundance of benefits to the body, including:

– Detoxification
– Restoring dehydration
– Building the body's immunity
– Soothing your hangover symptoms
– Increasing your energy
– Improving the texture and tone of your skin

Our medical team at Miami Wellness will work with you to select the best IV Therapy experience to help you to achieve your health goals or combat any illnesses or issues that you may be struggling with. All of our IV Therapies are individualized for a custom experience and administered with your comfort in mind as our top priority. We serve clients from Miami FL, Coral Gables FL, Kendall FL, Hialeah FL, Miami Gardens FL, Miami Beach FL, Key Biscayne FL, Doral FL, North Miami FL, and South Miami FL.