HydraFacial Specialist in Miami, FL
HydraFacial is a non-invasive treatment that yields significant skin improvements after just one session. It can address a variety of concerns including wrinkles, dryness, and acne. The entire texture, tone, and look of the skin is to be improved with the HydraFacial. This is as a result of the thorough exfoliation that thoroughly cleans your pores, removes debris. To make your skin look younger and healthier,

Dr. Shaker Hamadiya

at Miami Wellness Aesthetic Center offers effective skin resurfacing hydrafacial treatments. For more information,

contact us

or

schedule an appointment

online.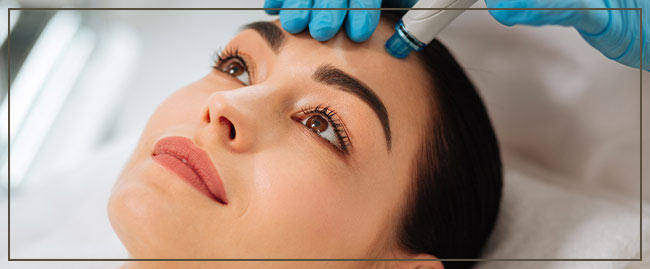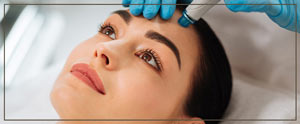 Table of Contents:
What is HydraFacial?
How long does a treatment session last?
How many treatments do I need?
Am I a candidate for HydraFacial?
For thousands of years, humans have been using skincare techniques, such as facials, to enhance their skin's beauty, youthfulness and overall health. There is an abundance of evidence showing this practice in ancient cultures, including ancient Egypt, Greece and Rome. Our love for pampering our skin has only grown since, and now there are hundreds—if not, thousands—of different facial treatments available. The HydraFacial, which is a revolutionary facial treatment, can provide astonishing results due to its dual-action mechanism.
What is HydraFacial?

A HydraFacial is a medical spa and dermatology office-based skin treatment. It is also known as "hydradermabrasion" because it combines microdermabrasion-like exfoliation with hydrating serums. The HydraFacial is known for its three-step process that works to deep-clean, exfoliate and hydrate your skin. This professional procedure may aid in the treatment of a variety of skin conditions, such as acne, dryness and wrinkles. The noninvasive procedure is similar in concept to a regular spa facial, but it is said to produce more dramatic results. This is accomplished by using a mechanized wand on your skin to deeply cleanse and exfoliate while also delivering serums tailored to your skin type.
How long does a treatment session last?

The duration of the treatment session varies depending on the needs of the individual, as each HydraFacial is custom-tailored. In most cases, a HydraFacial takes anywhere from 30 minutes to an hour to complete, with the average lasting around 45 minutes. For people who are addressing moderate to severe signs of aging or other skin imperfections, the session may take a little longer than usual, as well as for people who have larger treatment areas. This treatment is non-invasive, meaning there are no severe side effects or dangerous risks involved; you may also return to your daily activities right after the procedure, as there is no recovery time.
How many treatments do I need?

The number of treatments you need, as well as the frequency of HydraFacial sessions, depends on your skin type, your current skin condition, your aesthetic goals, and your provider's recommendations. For people with very rough, wrinkled or weathered skin, it may be recommended to undergo treatments more regularly, such as once a week, until their skin condition begins to noticeably improve. People with moderate skin irregularities may be encouraged to repeat sessions every 2 weeks, and those with minor skin imperfections may only require a session once a month. Once ideal results have been attained, occasional followup sessions can be scheduled to maintain the results long-term.

This information only serves as a guideline; an aesthetician or dermatologist can help you determine the right number of HydraFacial sessions you will need, as well as how often, based on your skin condition and goals.
Am I a candidate for HydraFacial?

The HydraFacial can help improve overall skin texture, tone, and appearance because it deeply exfoliates and cleans your pores, removing debris and allowing for better penetration of face serums, which, as part of the treatment, are tailored to your skin type. Because HydraFacial is non-invasive and can be highly customized to fit the needs of each individual, there are few exclusions for this type of procedure. Even sensitive skin types can benefit from HydraFacial, as its intensity can be adjusted. Ideal candidates for HydraFacial include people with acne, uneven skin tones, enlarged pores, and signs of aging such as wrinkles and fine lines.

The skincare professional Dr. Shaker Hamadiya at Miami Wellness and Aesthetics Center can help you achieve your aesthetic goals with our individualized HydraFacial treatments! Call us today to book an appointment with our HydraFacial specialist, or visit our clinic conveniently located at 999 Brickell Avenue, Suite 920, Miami, FL 33131. We look forward to serving you! We serve clients from Miami FL, Kendall FL, Hialeah FL, Miami Beach FL, Key Biscayne FL, North Miami FL, Coral Gables FL, South Miami FL and surrounding areas.