Causes of Facial Aging and How Botox Can Help
Botox is an effective neurotoxin that can be used to safely minimize signs of aging on the face. Your skin naturally becomes less elastic and more fragile as you age. Reduced natural oil production dries out your skin and makes it appear wrinkled. Botox gives the skin a plumped and healthier appearance while also lowering the risk of underlying aging. If you are experiencing symptoms and want to achieve a youthful look, visit the Miami Wellness and Aesthetics Center. For more information,

contact us

or

schedule an appointment

online. We are located at

999 Brickell Ave, Suite 920 Miami, FL 33131.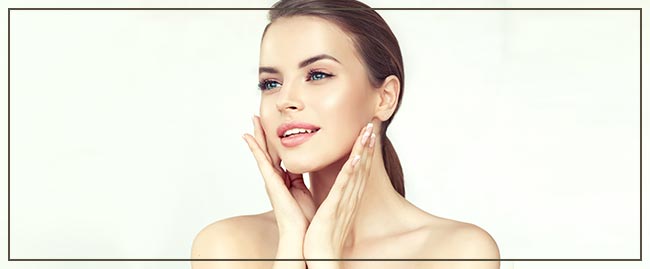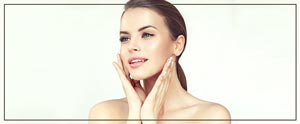 Table of Contents:
How can Botox improve your face?
Does Botox help with aging?
How does Botox make you look younger?
What areas of the face can be treated with Botox?
If you live in Miami, FL and are noticing signs of facial aging, the Miami Wellness and Aesthetics Center can help. Facial aging occurs due to a variety of factors, such as sun exposure, smoking, and genetics. It's important to note these factors cannot all be prevented or reversed; however, treatments such as Botox can help reduce the signs of facial aging.
Botox is a popular non-surgical procedure that uses small doses of botulinum toxin to temporarily relax wrinkles, smooth lines and improve skin tone in areas such as: Forehead lines, Crow's Feet or Laugh Lines around the eyes, Frown Lines between the eyebrows, Squint Lines around the nose and mouth. Botox results typically last up to 4 months and the procedure is relatively quick and non-invasive, with little to no downtime.
At the Miami Wellness & Aesthetics Center our experienced medical team will customize a treatment plan based on your individual needs and goals. Our doctors have expertise in facial anatomy, which allows them to provide natural-looking results that are tailored to your unique face.
How can Botox improve your face?

Botox can drastically improve your facial appearance by softening the harsh lines and wrinkles that come with age. By relaxing the targeted facial muscles, Botox allows the skin on top to smooth out, giving you a more youthful and refreshed look. It's also successful in preventing future wrinkles from forming or deepening. Moreover, it's not just about aesthetics; Botox has been found to help alleviate certain health issues such as chronic migraines and excessive sweating. We ensure that Botox injections are administered safely and effectively, enhancing your natural beauty while maintaining the functionality of your facial muscles.
Does Botox help with aging?

Yes, Botox can be a highly effective tool in combating the signs of aging. As we age, repeated muscle contractions from frowning, squinting, or raising eyebrows cause our skin to furrow and fold, gradually resulting in facial lines. Botox operates by inhibiting nerve signals within the targeted muscles when injected. This mechanism effectively prevents muscle contractions and contributes to the desired outcome. When those muscle fibers are relaxed, the surface skin smooths out, leading to a reduction in the appearance of lines and wrinkles. It's important to note, however, that Botox is most effective on wrinkles that haven't quite set, known as dynamic wrinkles. These are lines that appear while you're moving your face, such as when you frown. For deeper lines, additional treatments may be required.
How does Botox make you look younger?

Botox contributes to a more youthful appearance by reducing the visibility of fine lines and wrinkles that are often associated with aging. When carefully administered by professionals such as those at the Miami Wellness and Aesthetics Center, Botox injections can subtly smooth out lines on the forehead, around the eyes, and between the eyebrows. This creates a more relaxed and refreshed facial expression, giving an impression of youthfulness. Moreover, Botox can prevent the formation or deepening of new dynamic wrinkles, effectively slowing down the visual progress of aging. It's not about altering your facial features, but enhancing your natural beauty by making your skin appear smoother and more radiant.
What areas of the face can be treated with Botox?

Botox offers versatility in its application, effectively treating multiple facial areas with precision and efficacy. It is commonly used on frown lines between the eyebrows, forehead lines, crow's feet around the eyes, bunny lines on the nose, and even lines around the mouth and chin. By targeting these areas, Botox can effectively soften and reduce the appearance of wrinkles and lines, resulting in a smoother, more youthful appearance.

If you'd like to explore the transformative effects of Botox for yourself, we invite you to reach out. Contact us at the Miami Wellness and Aesthetics Center in Miami, FL to discuss your aesthetic goals and to learn more about how Botox can benefit you. You can call us or conveniently book an appointment online to get started on your journey to a more radiant, youthful appearance. We are located at 999 Brickell Ave, Suite 920 Miami, FL 33131. We serve clients from Miami FL, Kendall FL, Hialeah FL, Miami Beach FL, Key Biscayne FL, North Miami FL, Coral Gables FL, South Miami FL, and surrounding areas.