Injectable Fillers Specialist in Miami, FL
Injectable fillers are used in the skin for facial cosmetic treatments. They are designed to effectively decrease the visible signs of undesirable wrinkles, contour and add volume to the skin, and rejuvenate the skin. When used correctly, injectables can assist in minimizing signs of aging and delaying their appearance. If you are looking for injectables, visit our

specialists

at Miami Wellness and Aesthetics Center. For more information,

contact us

or

schedule an appointment

online. We are located at

999 Brickell Ave, Suite 920 Miami, FL 33131.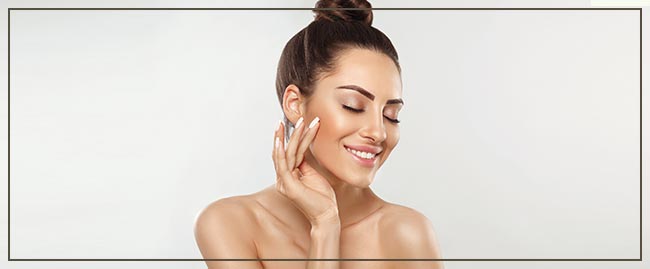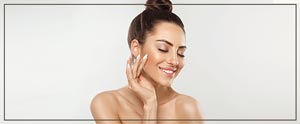 Table of Contents:
What is an injectable filler?
What does filler do?
What are the benefits of injectable fillers?
How long do injectable fillers last?
At Miami Wellness and Aesthetics Center, our experienced injectable filler specialists understand the importance of results that look natural. Our practitioners are trained in all aspects of facial aesthetics to ensure you receive the highest quality service. We offer a wide variety of injectable fillers designed to address your individual needs and bring out your unique beauty.
Our injectable filler specialists in Miami, FL take the time to listen to your concerns and answer all of your questions. We specialize in helping you choose the type of filler that best suits your complexion and facial structure for a subtle yet lasting result. Our team is highly skilled in administering injectables with precision, so you won't need multiple treatments or have to worry about unevenness or lumps.
We understand that each person has a unique set of aesthetic goals. At Miami Wellness and Aesthetics Center, our injectable filler specialists create personalized treatment plans tailored to your specific needs. We combine different types of fillers to reduce wrinkles, add volume, contour the face, and more.
What is an injectable filler?

An injectable filler is a substance that is medically designed to be injected beneath the skin's surface to add volume and fullness. These fillers are commonly used in cosmetic procedures to smooth wrinkles, plump lips, and restore a youthful appearance in the face. The filler substance can be composed of various materials, including hyaluronic acid, collagen, or calcium hydroxylapatite, all of which are naturally occurring substances in the body.
What does filler do?

Injectable fillers essentially rejuvenate your skin by filling in wrinkles, fine lines, and deep creases, giving you a smoother appearance. They are also used to increase the volume and definition of the lips and cheeks, contour the jawline and chin, and correct asymmetry in facial features. By adding volume to the face, they restore a more youthful profile, enhance facial harmony, and increase self-confidence. The effects are instant, providing an immediate refreshed and revitalized look. This treatment is a safer and more cost-effective alternative to surgical procedures, making it a popular choice for those seeking aesthetic enhancements.
What are the benefits of injectable fillers?

Injectable fillers offer numerous benefits that make them an attractive option for aesthetic enhancement. Primarily, they provide instant results, allowing patients to see changes immediately post-procedure, thus making it an ideal choice for those seeking quick improvements. Fillers are also minimally invasive with minimal to no downtime, which means you can return to your normal activities shortly after the treatment. They offer a high degree of flexibility as they can be used to address a range of aesthetic concerns including wrinkles, volume loss, and facial contouring. Furthermore, they are biocompatible, reducing the risk of allergic reactions or side effects.
How long do injectable fillers last?

The longevity of injectable fillers largely depends on the type of filler used, the area treated, and the individual's body chemistry. On average, most hyaluronic acid fillers such as Juvederm and Restylane last between six months to a year. However, some thicker formulations may last up to two years. Fillers composed of calcium hydroxylapatite, like Radiesse, have a longevity of around 12 to 18 months. Ultimately, the lasting effect varies and a regular maintenance schedule is typically recommended to sustain the desired results.

At Miami Wellness and Aesthetics Center, we are committed to delivering exceptional service and helping you achieve your aesthetic goals. If you're ready to rejuvenate your look and restore your youthful glow with our injectable fillers, don't hesitate to contact us. Our team of skilled experts is ready to assist you throughout the entire process. Contact us today or conveniently schedule an appointment online. We are located at 999 Brickell Ave, Suite 920 Miami, FL 33131. We serve clients from Miami FL, Kendall FL, Hialeah FL, Miami Beach FL, Key Biscayne FL, North Miami FL, Coral Gables FL, South Miami FL and surrounding areas.